Our Team: Investment Bankers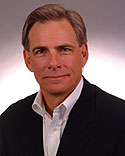 Steven Bathgate
Founder
Steve has over 30 years of experience in the securities industry. Prior to starting GVC Capital, he was the Chairman and Chief Executive Officer of Cohig & Associates, Inc., an NASD member firm specializing in public and private financing for emerging growth companies. His other previous experience includes employment by Wall Street West, Dain Bosworth, Inc., and the National Association of Securities Dealers, Inc. He rece
ived his BS degree in Finance from the University of Colorado.

Vicki Barone
Senior Managing Partner
Commitment Committee Member
Vicki serves as the Chief Financial and Compliance Officer for GVC Capital. In addition, as a member of the Commitment Committee, she actively manages the corporate finance projects of the firm. She is very active in the National Investment Banking Association (NIBA) and served on the board from 2005 to 2007 and served as Chairperson for 2007 and Secretary and Treasurer for 2006. Prior to joining GVC in 1996, she owned and operated her own financial services firm for five years, offering accounting and financial planning services to small businesses and individuals. She served as the Chief Financial Officer of a small public company and gained auditing experience with KPMG Peat Marwick (Denver). She is a Certified Public Accountant and a Certified Financial Planner and has been licensed to sell securities since 1983. Vicki received her BS in Finance and MS in Accounting from the University of Colorado.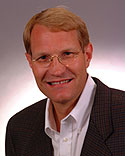 Richard Huebner
Senior Managing Partner
Commitment Committee Member
Dick joined GVC in October of 2001 in a management capacity to plan and facilitate its growth. He has been in the securities industry for nearly 30 years. His experience includes General Counsel for Hanifen, Imhoff, Inc. from January 1984 through September 1995. While at the firm, he served in numerous positions including E.V.P., Director, and member of the Executive Committee of Hanifen, Imhoff Holdings, Inc. In 1995, Dick became an E.V.P., Director and member of the Executive Committee of Hanifen, Imhoff Clearing Corporation, which was sold to Fiserv, Inc., in December 1997. He continued in those capacities for Fiserv Correspondent Services. Dick received a BA in Economics and Business Administration from Hastings College and a J.D. from the University of Nebraska.

Michael Donnelly
Vice President of Investment Banking
Michael performs company screens, due diligence and financial analysis. He also acts as the global coordinator and helps manage deal flow. Prior to joining GVC, Michael was one of the former Student Body Presidents of the University of Colorado and oversaw the University's 12, $28 M cost centers. He received his BS in Finance from the University of Colorado and also holds his Series 7 license.

Bill Lundy
Institutional Sales
William K. Lundy began his Investment Banking career in the mid 1980's with Cruttenden Roth. While there, Bill specialized in bringing venture capital to emerging growth companies. Mr. Lundy was responsible for the development of structured financings for companies including private placements, strategic partners and IPO's. Bill also worked in an Investment Advisement capacity with corporate pensions and high net worth individuals. From there Mr. Lundy moved to Shearson Lehman Hutton practicing institutional money management. In 1992 Bill Incorporated Capital Management Internationale as a full service Investment Advisement company providing corporate financial services to both public and private companies through private placements, strategic alliances, mergers and IPO's.Bill graduated from Auburn University in 1979 and heads up the Auburn Alumni group in Orange County California. After working for General Electric in Houston Texas Mr. Lundy attended law school at South Texas College of Law from 83-86.

Randy Swenson
Investment Banking
Randy has over 25 years of experience in strategic consulting, mergers and acquisitions, and investment banking, and over ten years of experience in executive management.  Prior to joining GVC Capital, Randy spent time at Hilman Ventures, Mercer Management Consulting, Corning, American Management Systems, and Oberon LLC.  Randy focuses on life sciences mergers and acquisitions and investment banking.

Matthew Dunlap
Investment Banking M&A
Matt joined the M&A team at GVC and performs due diligence, writes fairness opinions and valuations, and develops marketing for the firm. Matt's past experience in the financial industry include time as an investment analyst at Union Bank and Trust and as a finance and audit associate at Nelnet (NYSE: NNI), a publicly traded education financing, software, and servicing business. Matt graduated with his J.D. from the University of Nebraska and is a member of the Nebraska State Bar Association. Additionally, he graduated with a BS in Economics from Northwestern University in 2012.